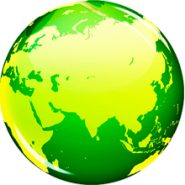 Our fax broadcast pricing depends on the volume of faxes being sent.
We do not charge for failed faxes when sending to our own data on your behalf.
We have a special wholesale pricing structure which is available to our clients who send on a regular basis or send to in excess of 100K faxes per month.
"High Volume High Discount" rates are available for broadcast campaigns in excess of 250,000 pages. Please contact us for more information.
The cost of data use is included in the extremely competitive per page rate.
Our prices also include provision of handling any numbers that opt-out of receiving faxes from your organisation.
There is no monthly charge or hidden costs with using our services.
Guidelines
A page of text with a logo will usually easy send in under a minute. It's generally a good idea to avoid using graphics, photo's or greyscale areas when sending as this will push up the cost of transmission quite dramatically. It can also tie up peoples fax numbers for longer.
OzFax's Fax Broadcasting solutions are provided for all businesses to get your message out to the widest audience, in the shortest time, at a budget to suit you. Whether you want to target individual postcodes, regions or industry sectors, OzFax can supply the data and broadcast your fax effortlessly.
OzFax has access to more than 1.7 million Australian business fax numbers that you can send to. We can assist with artwork and campaign management, at a very affordable cost (Typically at a fraction of the amount it would cost to run a telesales campaign or direct postal marketing)
How Does It Work ?
Simply contact us for a quote, send us your document you wish to broadcast and we do the rest. Remember you will only pay for successful deliveries at the page rate you are quoted.
Your broadcast can be scheduled hours or days in advance.
There's no set-up fees, or hidden charges, you only pay for physical messages delivered. Payment terms are 7 days from date of invoice for approved customers, or pre-paid 24 hours in advance of scheduling of jobs on our system.
Payment can be made in the following ways :-
* by cheque (Allow 4 working days for clearance)
* EFT / Bank Deposit (Allow up to 2 working days for clearance)
* Credit Card – Requires Signature confirmation and Photo ID (2% service charge applies)
* PAYPAL – (2% service charge applies)
* Credit terms can be organised for approved customers
Click Here For More Information on Our Fax Broadcast Services
*Prices quoted are Excluding GST