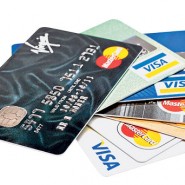 The world is living on credit cards and this is evidenced by the fact that every online store you visit today has an option for paying via credit card. It has been the way of surviving for many young and old Americans. It is all over, the usefulness of these cards cannot be overemphasized.
It is the same popularity that has extended well into the domain of credit card receipt printers. These printers come either as standalone units or built in with the credit card terminal. Whatever the arrangement, their functionality does not change and their usefulness keeps on increasing by the day. These printers also come either as dot matrix printers or thermal printers. A thermal credit card receipt printer is slightly more expensive compared to a dot matrix but when it comes to printing speed, they are incomparable; the thermal printer does 10 to 15 lines each second while the dot matrix can only achieve 4 lines per second.
It does not matter the kind of credit card printer that you install; whether thermal or dot matrix. All types of printers will develop problems at one point or the other in their useful life span. Below is an analysis of the most common problems and includes ways in which they may be fixed.
Changing Of Papers
When using traditional credit card receipt printers, you may from time to time experience problems while changing papers. This can be frustrating not only to you but also to your clients. It can lead to time wastage and it will more than likely lead to an avalanche of customer complaints. When changing papers, it may indicate that the respective tray is empty while it has papers or it may just fail to register the new roll. This problem results in time wastage and it can easily lower your productivity as a business.
To avoid this kind of paper change problems, you can invest in credit card receipt printers which have a drop-in paper loading functionality. This will make the paper loading process simple and cut off your overall customer complaints by nearly half.
Failed Receipt Printer Cutting Facility
This is also a common problem that affects most printers. The cutting apparatus in the printer is the one that is responsible for chopping off a receipt at the end of a transaction. This can also be another inconvenience for your business. The cutting facility may either chop off some transactions details as a result of irregularity in functions or it may just fail to chop off the receipt completely making the customer end up with a long partially printed and manually cut receipt.
This is a sure way of opening the flood gates for customer's tantrums. It is embarrassing to your business operations and it has a huge implication on the quality of your services. To help you solve this, you can either invest in an EPOS software or ECR. This software is responsible for the delivering of cutting commands to your credit card receipt printers for execution.
Erroneous Receipt Output Format
The output format of the receipt is very crucial. There are times you print a receipt and it does not come out in the format and layout that you want. It may pick details that you never wanted or omit others that you really needed to be displayed. This problem is usually occasioned by the receipt format settings.
This can be solved by a modification of the format that you are operating on. In the event you are using Microsoft Dynamics RMS, you can manually go through the instructions that would lead to a change in the receipt format. The margins together with other printer settings may also require a slight adjustment just to make things work.
Rejection of Valid Credit Cards
For credit card printers to work efficiently, they need to first of all accept the credit card itself. This is another problem that sometimes occurs. Instances of valid credit cards rejected by the credit receipt printer systems are common. Extra characters may appear on the screen which also affect the final receipt print out.
To solve this, check the condition of your card reader, wipe it gently with a customized screen cleaning liquid and let it dry before attempting again. This should work. If not, take it to a recommended technician who will examine the card reader thoroughly.
Blank Receipts
This is a problem that is frequent in credit card receipt printing. It is occasioned by two major reasons. The first reason could be an improper paper loading while the second cause could emanate from the top cover of the printer being open. Ensure you examine these two issues well as they could lead to a simple solution of your problem.
This list is not exhaustive as there are other problems you may encounter that may not be listed here. To solve them you need to fully understand the operation of your printer brand. Have the contact information of the company that sold the card printer nearby in case of trouble or better still go online to the manufacturer's help desk in order to troubleshoot.
Author bio:
Hardman is a card printer specialist. He spends his days addressing card printer related issues. In his operations, he constantly liaises with major point of sale dealers like pos99.com.au for manufacturers and industry updates.
Tweet