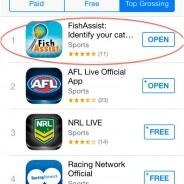 FishAssist Reaches Number 1 Spot Appsquare recently developed 'Fish Assist', a mobile app that has attained immediate success. Developed and launched a week ago, it has become the #1 Top Grossing Sports App on the Australian App Store. Appsquare is an Australian based mobile application development company. 'FishAssist' is an app designed to give users the power to identify and measure their fish catch using an iPhone with integrated world class image recognition software. Within a week of its launch, the app achieved massive success in the Australian mobile app market. Climbing the chart to rapidly become the number 1 paid Sports apps on the Australian App Store and is currently ranking #3rd among paid apps across all categories! Mobile apps have changed the way we live our lives. The app is said to have been created due to "dire need for a user-friendly and comprehensive fishing app". When Vishal Gumber the Founder and CEO of Appsquare, was asked about the idea behind the mobile app, he shared, "At Appsquare, we are always looking for concepts that are new and out of the box. When Brad came to us with the idea for Fish Assist, we loved the extremely fresh and interesting concept. It's overwhelming to see the response, we are glad that are efforts are showing results." He added, "The project involved complex image matching algorithms, which our expert developers achieved with machine learning techniques." According to app square, their App developers have done extensive brainstorming to create its simple and easy to navigate User Interface. Fish Assist turns the iPhone camera into a fish species recognition tool. The program simply takes a photo of the catch, and utilizes the image recognition software to narrow down and present the user with a section of species which the user can then select from the list given by Fish Assist. The fish selected is then measured. FishAssist has been designed to be used as a guide for fishing and meeting further legalities with Australian fisheries. The app has received a large number of positive reviews from fishing lovers. A must have! By Jimmy_www Finally an app to identify fishes!!! As someone who is new to fishing, I struggle to identify what I caught sometimes, but to be able to know what exactly the species is on the spot is, this is great! Great app By Jeajason This app is so great. I use it every time I go fishing. Maps with places are awesome and pictures of fish to see if it is legal or not is the best. Thanks guys and definitely recommend to everyone. "Mobile apps have changed the way we live our lives. It's a technology driven world and our only aim is to persistently modernize our processes and systems to offer our clients top-end technology in our apps and we will continue to do so," concludes Vishal. Visit Appsquare, to learn more. About Appsquare: Appsquare develops top-notch mobile phone applications across different platforms – iPhone, iPad, Android, Windows, Blackberry and HTML. The company also pioneered development of HTML5 hybrid mobile applications, many of which have become chart-toppers. Contact Information: Vishal Gumber (m) +61 431 656 305 (e) vishal@appsquare.com.au (w) www.appsquare.com.au (a) Suite 208, 29-31 Lexington Dr, Bella Vista 2153 Story...
read more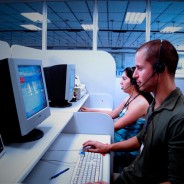 The effectiveness of Fax Broadcasting has not declined over the years. Now that there are better technology resources, Fax Broadcasting is easier than ever. With this type of advertising, your business will be able to offer consumers valuable information about your products and services. Fax Broadcasting: At one time, Fax Broadcasting was a time consuming form of marketing. A marketer would have to stand at the fax machine, dial a business number, and wait for the message to be sent before trying the next number. Now that fax advertising is automated through a computer system, this method has increased substantially in value. Now let's compare that to Telesales. Telesales: Telesales requires a lot of personnel and is very a time consuming marketing method that leads to less than effective results. Employees have a difficult time getting through by phone because many people ignore calls from numbers they do not recognize. Should they happen to get through, they are often met with agitated individuals who quickly end the call before they hear what the company has to offer. Time Versus Money Assuming a telesales worker can work 7 hours a day, 5 days a week, that equates to only 2100 minutes of work time. If the worker is exceptional and makes on average one call every 5 minutes, then that's only 420 calls a day. Even then, only a small percentage of these will hit their mark. The typical cost would be a minimum of $15 an hour, plus around 20c for the cost of the phone call, which over the cost of a month comes to a whopping $4347 a month (based on 23 working days) Over the same duration, you could be reaching 40,000 to 50,000 people by fax and have your staff only working on responding to qualified leads. Advantages Of Fax Broadcasting: Fax Broadcasting is much more effective than telesales, for a number of reasons: Time: Using the assistance of a fax machine to spread your business advertisements is far less time consuming than telesales. Information can be quickly and easily spread to hundreds, thousands or even millions of businesses via fax. Telesales requires an employee to talk directly to a potential consumer one at a time. Staff: Mass Fax Broadcasting can be achieved by one individual versus the brute force method that is required in telesales. Your company can outsource Fax Broadcasting to a business that will efficiently handle your campaign. Cost: With less staff and time involved in Fax Broadcasting, the salaries alone save a substantial amount on marketing. This allows businesses that handle fax campaigns for companies such as yours to be able to charge a low fee per transmission. The cost is minimal to reach hundreds of businesses and homes with your valuable company information. Accepted: A fax is much more effective in reaching a business than telesales. These transmissions are sent directly to a machine that will print the material. As a potential customer removes the fax from the machine, they will have to read the information before deciding what needs to be done with the fax. Your information will most certainly be received and a hard copy is less easy to ignore than a phone call. Fax Broadcasting will take your marketing concept and reach many potential consumers in a...
read more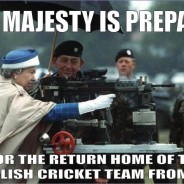 The English Cricket Team is in for a bit of a surprise when they get home from Australia. "Watch out when your plane lands lads." Her Majesty Queen Elizabeth doesn't look to happy, and it looks like she's got an army behind her too.
read more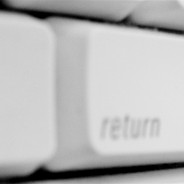 Media Alert Sydney 18th December (OZFAX.com.au), It would appear that Netregistry, one of Australia's largest domain name and web hosting companies had been infected with Malware. According to Google's Chrome Bowser, Content from havemoneyfrom.com, a known malware distributor had been inserted into the webpage. Also according to Chrome, "Visiting this page is now very likely to infect your computer with malware." It continues with the warning "Malware is malicious software that causes things like identity theft, financial loss, and permanent file deletion." Also according to web site security experts, sucuri.net, the site has been infected with known Javascript malware, which is hidden in iFrames. Sucuri.net reports that malware has been detected on as many as nine of Netregistry's web pages, including the main page, resellers and the contact us page. When a confidential source contated the company, a member of Netregistry's support staff stated that the problem was caused by an IP address conflict but when pressed, confirmed that it's website was in fact experiencing malware issues and did not comment further. ##ends## Editorial Note. This article may be distributed freely providing credit is given to...
read more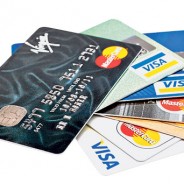 The world is living on credit cards and this is evidenced by the fact that every online store you visit today has an option for paying via credit card. It has been the way of surviving for many young and old Americans. It is all over, the usefulness of these cards cannot be overemphasized. It is the same popularity that has extended well into the domain of credit card receipt printers. These printers come either as standalone units or built in with the credit card terminal. Whatever the arrangement, their functionality does not change and their usefulness keeps on increasing by the day. These printers also come either as dot matrix printers or thermal printers. A thermal credit card receipt printer is slightly more expensive compared to a dot matrix but when it comes to printing speed, they are incomparable; the thermal printer does 10 to 15 lines each second while the dot matrix can only achieve 4 lines per second. It does not matter the kind of credit card printer that you install; whether thermal or dot matrix. All types of printers will develop problems at one point or the other in their useful life span. Below is an analysis of the most common problems and includes ways in which they may be fixed. Changing Of Papers When using traditional credit card receipt printers, you may from time to time experience problems while changing papers. This can be frustrating not only to you but also to your clients. It can lead to time wastage and it will more than likely lead to an avalanche of customer complaints. When changing papers, it may indicate that the respective tray is empty while it has papers or it may just fail to register the new roll. This problem results in time wastage and it can easily lower your productivity as a business. To avoid this kind of paper change problems, you can invest in credit card receipt printers which have a drop-in paper loading functionality. This will make the paper loading process simple and cut off your overall customer complaints by nearly half. Failed Receipt Printer Cutting Facility This is also a common problem that affects most printers. The cutting apparatus in the printer is the one that is responsible for chopping off a receipt at the end of a transaction. This can also be another inconvenience for your business. The cutting facility may either chop off some transactions details as a result of irregularity in functions or it may just fail to chop off the receipt completely making the customer end up with a long partially printed and manually cut receipt. This is a sure way of opening the flood gates for customer's tantrums. It is embarrassing to your business operations and it has a huge implication on the quality of your services. To help you solve this, you can either invest in an EPOS software or ECR. This software is responsible for the delivering of cutting commands to your credit card receipt printers for execution. Erroneous Receipt Output Format The output format of the receipt is very crucial. There are times you print a receipt and it does not come out in the format and layout that you want. It may pick details that you...
read more
The way we present ourselves to the world around us directly affects the things that come bumbling into our lives, including things like money, good jobs, promotions etc. Like attracts like, remember? This whole thing is magnified when it comes to personal success in relationships as well as the professional world. Above the Neck This goes for both the guys and the girls: put some effort into it! There's no reason to shoot for a hardcore Hollywoodesque look, but you need to put forth an effort. Trim those bushy eyebrows, wax that upper lip, shave, and apply your makeup with a delicate stroke. Obviously it's a fine line between overdone and just right, but as long as you aren't trying to be something you're not, then it's typically going to go over well. Accessories Don't shoot for bling because it's downright cliché and not too many people can pull it off. Again, think conservative with some personality. Necklace, earrings, sunglasses, and all those other nifty things we adorn our heads with can be effective when applied with some humility and the genuine desire to express ourselves professionally. From Neck to Waist Ok, so we live in a fast-paced world where trends come and go quicker than your paychecks. But, if you step back a little bit you'll see that style these days is actually rather forgiving relative to what's laid siege to humanity in the past. Think conservative with personality. Take some church-wear, dress it down a little bit and then add something that screams "this is my style." It's not as much about making a statement as it is about standing out. The traditional pre-collapse standard has gotten a bad rap, and no one wants to disappear in a lake of trendy (consumer-based) branding, dry monotonous looking dresses/skirts, or suits. Accessories This is pretty much summed up by two things for men, a belt and some cuff links. Belts are important, and cuff links will never ever stop looking sharp. For ladies it can be the same thing, but in reality there's far more leeway for expression here. Keep it conservative and mature, but make sure there's a little you in there. Waist to Ankles Dress for the occasion, remember? And, try not to clash. It's about blending extremely like Picasso would if he went with clothing design rather than painting as his forte. Guys, what's wrong with a nice jacket and undershirt and some good looking jeans? Ladies, never ever underestimate the power of "if you got it flaunt it." No one said you have to look like a two-bit…but when choosing when goes below the waist, try your best to compliment what you're rollin' with. Footwear Whoever said no one looks at shoes was a complete and utter liar. Regardless if they do or not, the shoes we wear on our feet have a bearing on our stylish state of mind. These days it's ok to wear neon jogging shoes with just about anything, so that should speak volumes for the amount of wiggle room we're talking about here. Just make sure that they're clean, and like your face, you put some effort into keeping them in top notch shape. Dressing for success doesn't have to feel like ascending Mt. Raineer naked. Actually through the use...
read more
Do you feel constantly rushed? Are you always running to the bus stop? Are your reports always late? Do colleagues shake their heads in despair when you clatter into the office 20 minutes late every day? If so, then you're probably not as organised as you could be. Read on to find out how to manage your time better and stay ahead of the game. Prioritise Faced with an overwhelming amount of work can be paralysing. Not knowing where to start is the biggest problem, and so we end up trying to three or four things at the same time. Even if you're an expert multi-tasker then this normally doesn't work out very well. So before you start, take five minutes to write a list of all you need to do, and then prioritise it into Urgent and Non Urgent. The result? Important jobs get done first. Delegate Even better than prioritising is delegation. Passing the buck onto someone else is a tried and trusted method for reducing the workload – and you won't even have to take the blame if anything goes wrong. Get to Work Earlier or Leave Later This isn't really a time management technique, but it will certainly help you to get more done. Even an hour a day can make a world of difference. Hopefully, you won't have any other distractions either, as, like homework club, anyone who is there with you will be there to work too. Handling Information As fast as we process information, even more seems to arrive. Painting the Forth Bridge never seemed so attractive. So looking at ways to reduce the time spent managing information is vital. For example, set a specified time for dealing with emails, make the most of information software and idea management software, properly file your desktop documents and audit them once a month, and keep a tidy desk. Remember that vast amounts of time are squandered through disorganisation, so always be as organised as you possibly can be. Get Rid of Distractions It might be hard to get rid of your more attractive and therefore distracting colleagues, but you can still do a lot to help yourself keep focus on work. Make a strict rule not to do anything non-work related until you have finished a task, and resist the mighty temptation of logging into Facebook or Twitter. (Unless you're in marketing, in which case this is more tricky). Smartphones too, are the devils own work in terms of distractions, so unless it's work related do not respond to calls or texts. Or at least, try. Use the Weekend Yes, this is deeply unfair when you want to pretend you live a life of leisure or simply lie in the recovery position in front of Downton Abbey, BUT just a little bit of preparatory work can make all the difference to the horrors of Monday Morning. Make some notes on that meeting, or write a bit of your report. It won't kill you – and you'll be ahead of the game already. Promise. Wendy Lin is a free-lance writer who enjoys the simple things in life. She enjoys living in the peaceful countryside in Reading and traveling Europe with her consultancy...
read more
For this year's annual update to PostgreSQL, the developers behind the open source databasehave added several new ways to communicate with other databases and data storage systems. PostgeSQL's foreign data wrappers, which have been used since PostgreSQL 9.1 to read data from other systems, can now also be programmed to write data to non-PostgreSQL systems as well. [ Andrew C. Oliver answers the question on everyone's mind: Which freaking database should I use? | Keep up with the latest approaches to managing information overload and compliance in InfoWorld's Enterprise Data Explosion Digital Spotlight. ] Such two-way data exchanges could help developers write programs that fuse multiple sources of data, both the structured data that PostgreSQL holds as well as semi-structured data stored on NoSQL systems. For those who wish to bridge together two copies of the PostgreSQL itself, the development group has also released a federation driver that provides a speedier way to execute PostgreSQL-to-PostgreSQL data transactions. Although perhaps not as well known as the MySQL open source database, PostgreSQL, also known as Postgres, has found work in many organizations, such as for Microsoft's Skype operations, Yahoo, Reddit, Facebook's Instagram, Sony and BASF. At least one company, EnterpriseDB, offers commercial support for the software. Other features have been added to ease the developer's interactions with the database as well. The database's support for the JSON (JavaScript Simple Object Notation), a favored way to send and receive data to a Web application, has been expanded. Developers can now create modules, called background workers, to help automate, stage and execute actions of applications using PostgreSQL. For instance, one worker that has already been created called Mongres reformats queries written for the MongoDB NoSQL data store so they can be understood by PostgreSQL. Other new developer-friendly features for PostgreSQL 9.3 include automatically updatable views, lateral joins and a parallel copying routine, called pg_dump, to speed backups of large databases. Improvements have also been made to further improve the reliability of the database. In a new feature called fast failover, PostgreSQL 9.3 can switch operations from the master database to the replica database in less than a second. The database also can now run data page checksums to ensure data in the database has not been altered, which could provide evidence of failing hard...
read more
Can micro video change how we communicate? Newsnight's David Grossman reports on the bite-sized social videos that could change the world. And we also want to see how creative you can be with just 30 seconds of recording time. Throughout the week of Monday 2 to Friday 6 September we want you to send us your micro videos – short form videos usually shot on mobiles or tablets. Your bite-sized shorts can be up to a maximum of 30 seconds long and on any subject – funny, sad, thoughtful or ludicrous – we don't mind as long as they're interesting. Some of our favourites will be broadcast on BBC Newsnight programme and showcased on the BBC news website. Send in your micro videos...
read more